I am now in Oaxaca, Mexico. It's been two weeks now and I am feeling really good about the decision I made back in the spring to get out of the UK. I have wanted to find somewhere else to live for a long time but I have not always been in a position to do so. Thankfully I now am and so I now find myself in Mexico. I'll stay here for at least 6 months, the length of my visa, but I may well apply for residency. That's something to think about in a while, but for now I want to tell you about my mission.
My aim is to set up a village along the lines of Ubuntu Contributionism. This is a concept where people get together in groups of no more than 150 and make it their mission to feed, clothe and house everyone in that group. I won't go too much into that side of my mission here but just to say that I am looking for land and people to make it happen. This is not something I can do on my own and so I will be writing a story to inspire others to join me. It may well take me a while to write this story as I have many other things to do before. I envisage writing it after having attended the two conferences that I intend to go to in January and February. They are both in Mexico and are aimed at people who want to remove themselves from the insidious grip of the state. I am sure that I will learn a lot from them and also meet like minded folk that may be able to help or get on board with my mission.
I'm calling my mission, The Planet Dooda Project. If living outside of the system appeals to you then sign up to my newsletter to stay informed of it. For now though my mission is to learn Spanish and get my website out to the world. So I have found myself a co-working/co-living space here in Oaxaca. I'll be here for at least a month. I have still to find a Spanish class but that will happen soon. Last Saturday I did some life drawing for the first time in years. I thoroughly enjoyed it, and it was so nice to meet some artists from Oaxaca. There's a lovely art scene here. Here's the drawings I made. I used my Inktense pencils for the first time in life drawing. Each pose was between 5 minutes and 15.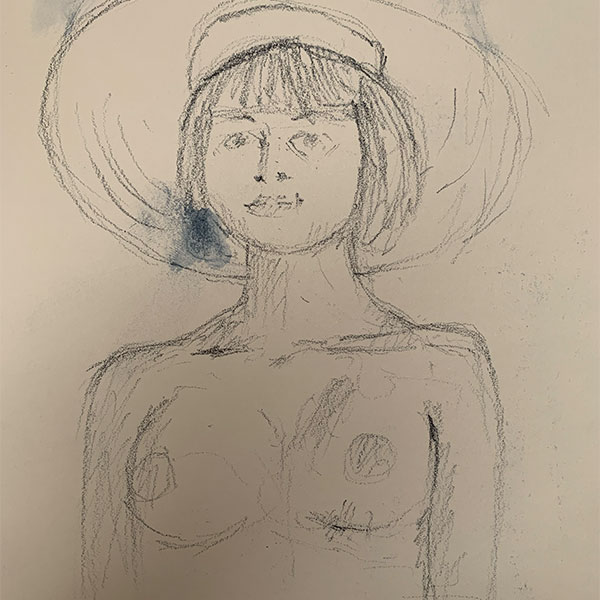 The reason I chose Oaxaca over any other Mexican city was for the art. Now I believe that Mexico is a very artistic place and so you will find amazing artists everywhere. But Oaxaca seems to be a centre for artistic expression. There are loads of murals all over the city but especially in an area called Barrio de Jalatlaco. I can only assume that a load of artists live there as so many of the walls have amazing art on them. I have made a wee video of some of the art whilst walking through Jalatlaco.
And here's a gallery of photos of the street art I found all around Oaxaca.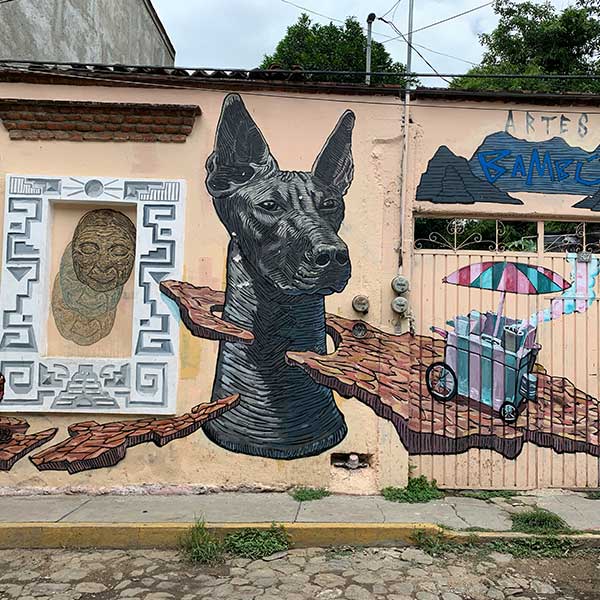 I'm going to leave it there for this blog post but I have a load more photos of beautiful art from a few of the galleries here in Oaxaca. So do sign up to my newsletter to keep in touch.
Gracias, Dave.